ROCK CRAWLING RENTALS!
At High Desert Hobbies Indoor Rock Crawling Course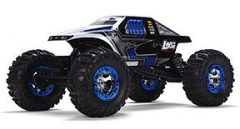 $10.00 for 30 minutes
$15.00 for one hour
For more information call (661) 267-6877
INDOOR CRAWLING COURSE
Rock Crawling! Come crawl your rock crawler at High Desert Hobbies indoor Rock Crawling Course! The course is open during our store hours, which is 10am to 6pm Monday to Friday and 10am to 5pm Saturday and Sunday. There is no charge to use the track.